2022 Summer: August 8-12
Join us for a special week of amazing learning and interacting time! Instructors from all over the world is joining us for this special opportunity.
2022 Lesson Classes:
2022 Ensemble Classes:
Gospel
Adult Group Voice
Pop & Ballad
Rock
K-Pop
Blues
Percussion
Sound Engineer
Guitar
Theater Music (Musical)
Jazz & Funk
Woodwinds
Praise and Worship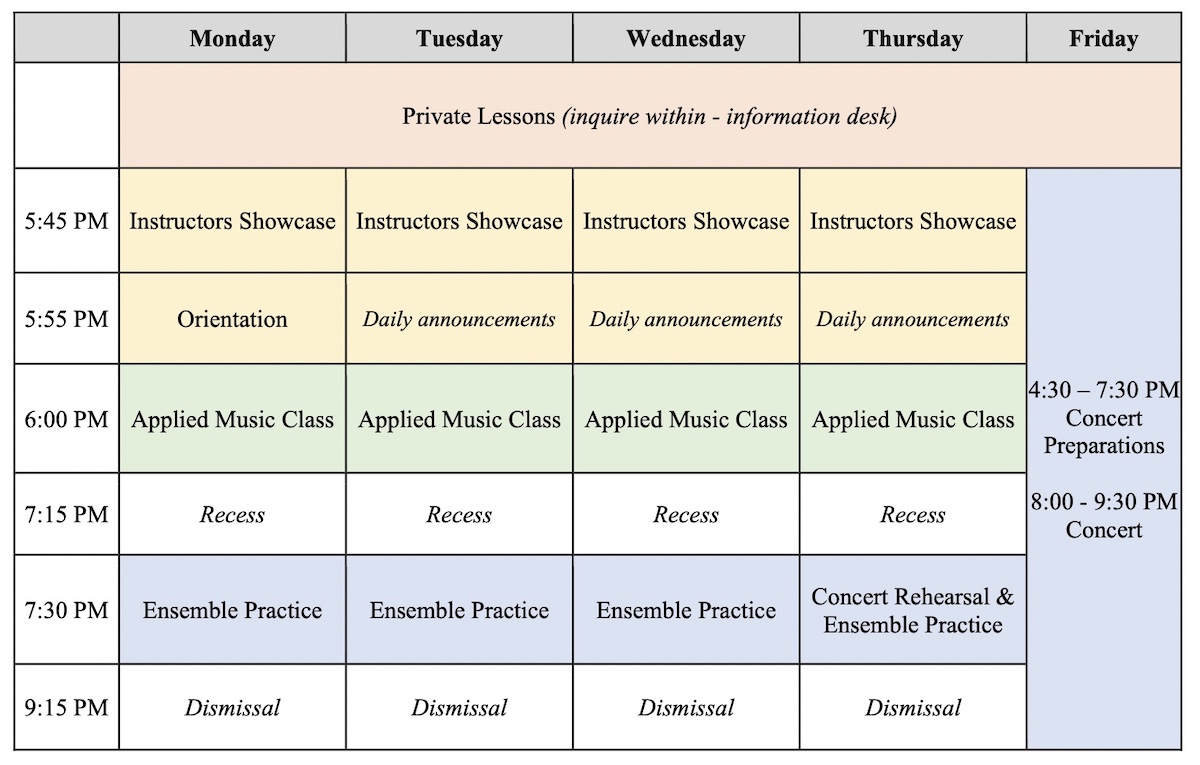 Since 2010, ODPC Band Academy has been serving the local community and local churches through music. After two years of break, we are back with the theme, "All Coming Back." Many of us are exhausted and downhearted during the Pandemic. However, we want to vitalize and inspirit our community once again with music. As we mark our 10th year, we wish to bring back the joy and excitement of music.
Voice Instructors
Saxophone & Woodwinds Instructors
Keyboard Instructors
Guitar Instructors
Drum Instructors
Sound Engineering Instructors